President: Pamela Rudge, GRSM(Hons), ARCM
Registered Charity No: 1039773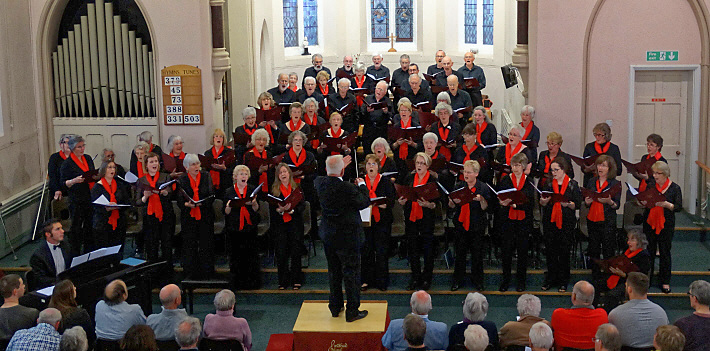 Portishead Choral Society is a friendly, medium-sized, local, choral society with close links to the local community. Currently we have about eighty members, drawn mainly, but not exclusively, from Portishead. We are dedicated to singing and providing performances of mostly classical music in four voice parts (soprano, alto, tenor and bass).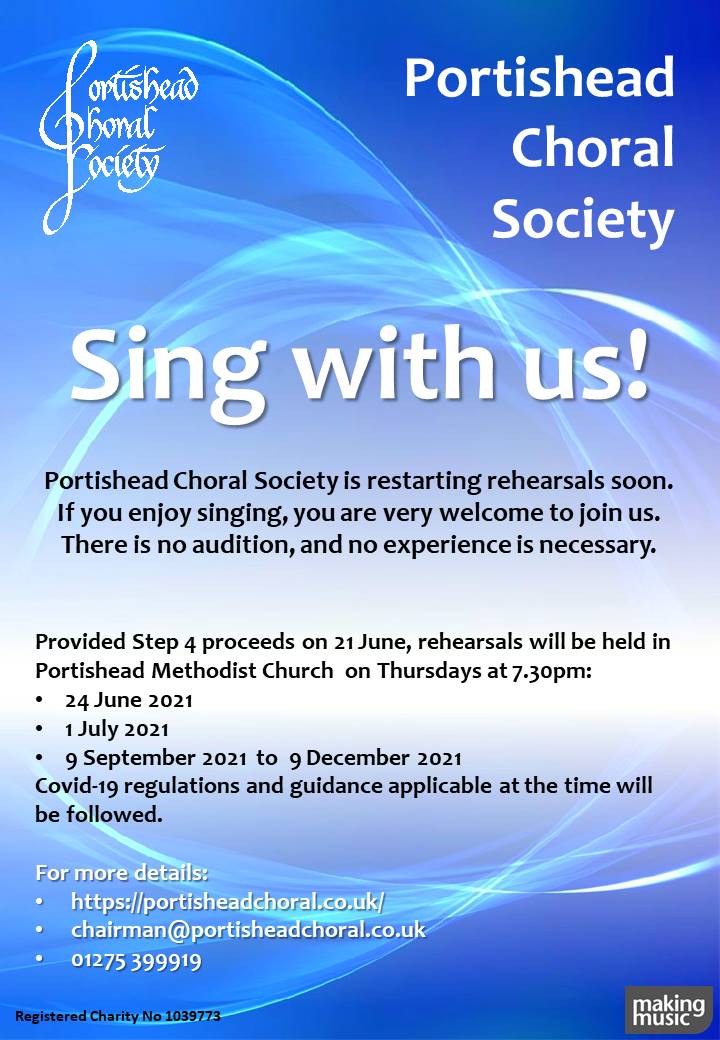 We are very much looking forward to restarting rehearsals on 9th September. Please note our new venue is Portishead Methodist Church, and the start time is 7.45pm, not 7.30pm as shown above. We will be working towards a concert on Saturday 4th December, entitled "GLORIA! A CELEBRATION OF SINGING TOGETHER AGAIN", which will include four contrasting settings of "Gloria".
Any Covid-19 regulations and guidance applicable at the time of each rehearsal will be followed.
For more details please contact John Turner at chairman@portisheadchoral.co.uk or call 01275 399919.
---
Please read our privacy policy.
Visit our Facebook page
© Portishead Choral Society 2010 – 2021