President: Pamela Rudge, GRSM(Hons), ARCM
Registered Charity No: 1039773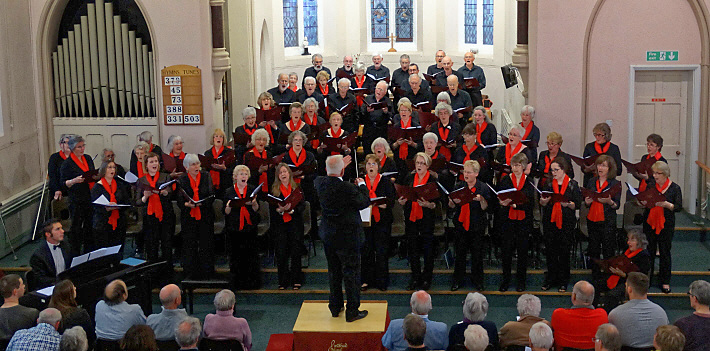 Portishead Choral Society is a friendly, medium-sized, choral society with close links to the local community. Currently we have about sixty members, drawn mainly, but not exclusively, from Portishead. We are dedicated to singing and providing performances of mostly classical music in four voice parts, soprano, alto, tenor and bass.
New members are always welcome, be they experienced or new to choral singing. We do not hold auditions. More information on membership can be found on the Join us page.
Information on our concert plans and rehearsal schedule are available on the Programme page.
Posters and programmes for recent concerts are available on the Past Programmes page.
---
Portishead Choral Society is grateful for the sponsorship and hosting of this website by 34sp.com.
This website is constructed using https://www.34sp.com/wordpress-hosting
© Portishead Choral Society 2010 – 2023