President: Pamela Rudge, GRSM(Hons), ARCM
Registered Charity No: 1039773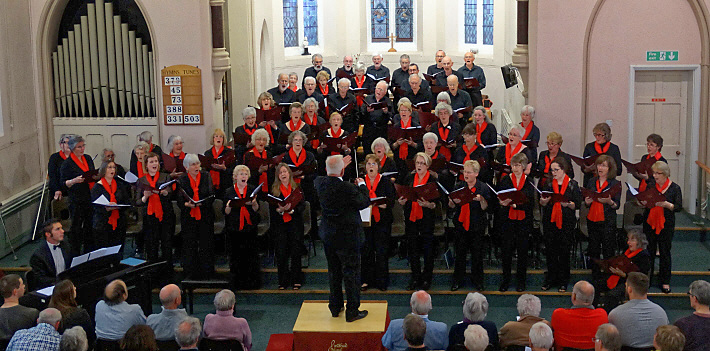 Portishead Choral Society is a friendly, medium-sized, local, choral society with close links to the local community. Currently we have about eighty members, drawn mainly, but not exclusively, from Portishead. We are dedicated to singing and providing performances of mostly classical music in four voice parts (soprano, alto, tenor and bass).
Portishead Choral Society is not meeting for rehearsals while the Covid 19 rates in the Community are high. We review the situation frequently and when we think it is safe to restart, we will publish the details here.
We arrange talks by Zoom from time to time. The details will be in the Programme/Future Concerts Tab.
---
Please read our privacy policy.
Visit our Facebook page
© Portishead Choral Society 2010 – 2021